Chemask Peelable Solder Mask
12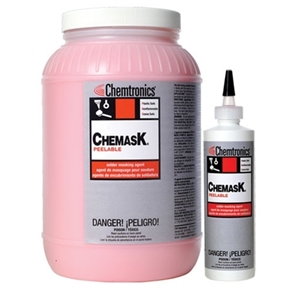 Chemask Peelable Solder Mask
Chemask® is a fast curing peelable solder masking agent. It contains natural latex formulated with high-temperature resistant compounds that protect component-free areas during wave soldering. Chemask® may be used to protect pins, posts, contacts and edge connections during conformal coating processes.
Features & Benefits
Dries tack-free in 30 minutes

Easy to use — just peel off dried Chemask® masking agent

Latex material is compatible with flux systems and stable with cleaning solvents

Natural latex has superior strength and elongation; can stretch to five times cured length without breaking
Applications
Ideal for protecting contacts during wave soldering

Use as a protective mask during conformal coating process for switches, pins, posts, contact and edge connections
| | |
| --- | --- |
| Specifications | MIL-STD-2000A, PARA.5.3.18 |
| Call-outs | United Airlines MAS-3000 |
| Shelf Life | 2 yrs. |
| Shipping Name | Coating Compound Not Regulated |
Contact Us for Pricing
FAQ's
Articles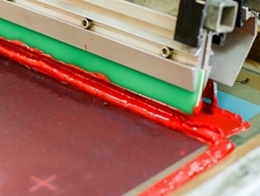 Screen Printing Chemtronics Temporary Solder Masks
Chemtronics Chemask temporary spot solder masks are usually applied by hand in benchtop masking operations. For large scale production operations, Chemask WF Water-Filterable Mask (part #CWF8) can be screen printed over large areas of the circuit board. While screen printing has the potential to dra...
Read This Post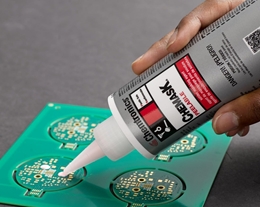 Ultimate Guide to Temporary Solder Mask
What is Temporary Solder Mask Temporary solder mask (also called "spot mask") is used every day in the assembly of electronic circuit boards. Solder mask is engineered to protect thru-holes or "vias" in wave soldering. It has to withstand extreme soldering temperatures and s...
Read This Post