Fiber Optic Cleaning Platform & Tools
Fiber Optic Cleaning Platform & Tools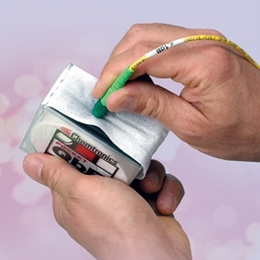 Ask us how we can improve your process.
Portable, efficient wiping platform for cleaning fiber optic end faces
QbE® Cleaning Platforms offer a more complete removal of microscopic contaminants, without the chance of damage to the optical fiber end face. Self-contained cleaning tools that can be used dry or wet, they are convenient and economical for use in field or OEM applications.
Complete Fiber Optic Cleaning System — no refills to buy or investment in expensive mechanisms to maintain
Up to 200 cleaning applications using the Combination Cleaning™ process
Provides the optimum cleaning surface – FiberSafe™ cleaning platen is perfect for outside plant or OEM applications
Heavy duty lint-free wiping material — tough enough to remove buffer-gel and heavy soils, yet soft and compliant for safe end face cleaning
Patented — U. S Patent Number 6,865,770 and foreign patents
Choose Your Product
---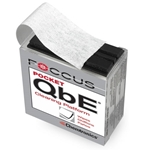 ---
---