Fiber Optic Cleaning Platform & Tools
Fiber Optic Cleaning Platform & Tools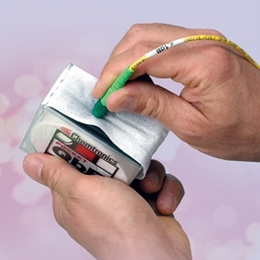 Ask us how we can improve your process.
Portable, efficient wiping platform for cleaning fiber optic end faces
QbE® Cleaning Platforms offer a more complete removal of microscopic contaminants, without the chance of damage to the optical fiber end face. Self-contained cleaning tools that can be used dry or wet, they are convenient and economical for use in field or OEM applications.
Complete Fiber Optic Cleaning System — no refills to buy or investment in expensive mechanisms to maintain
Up to 200 cleaning applications using the Combination Cleaning™ process
Provides the optimum cleaning surface – FiberSafe™ cleaning platen is perfect for outside plant or OEM applications
Heavy duty lint-free wiping material — tough enough to remove buffer-gel and heavy soils, yet soft and compliant for safe end face cleaning
Patented — U. S Patent Number 6,865,770 and foreign patents
Choose Your Product
---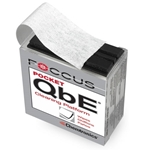 ---
---
FAQ's
What precision cleaning solvent works best for fiber optic connectors?
In the Chemtronics product line, Electro-Wash PX (available as a bulk liquid and aerosol) and Fiber-Wash MX (available as an aerosol, pen, or presaturated wipes) are the best options. Fiber-Wash AQ pen is available for a water-based clean, which has low VOC, GWP (global warming potential), and is nonflammable. Fiber-Wash NF contains a nonflammable solvent that quickly evaporates. Fiber Optic Cleaning Tools: Cleaners, Wipes, Swabs Learn more in our Blog Follow our Linkedin
Articles
---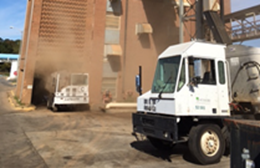 #1 Fiber Optic Cleaning Solution for a #2 Problem
CASE STUDY: Fiber Optic Connector Failures at a Waste Incineration Plant At Chemtronics, we offer cleaning solutions for the messiest problems, and it doesn't get messier than a waste incineration facility. You may not realize this, but when you send a message through our website, it isn&rsq...
Read This Post