Repair For Water Damaged Electronics
Repair For Water Damaged Electronics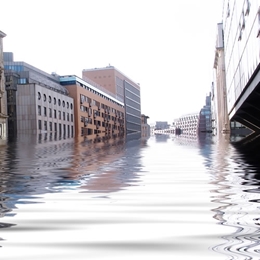 ---
Contact Us
Contact Us
Repair For Water Damaged Electronics
*=required field
Electronic, electrical and telecommunications equipment can be recovered from catastrophic water damage due to hurricanes, floods, fire suppression, and other severe water impact situations. Water can be removed using cleaning solutions and processes that target water and trapped moisture. Once the moisture is removed, the assemblies can be cleaned to remove deposited oil and grease, soot, debris, and other soils. While water can cause extensive damage, it does not mean that equipment is lost and cannot be replaced. When used with the following procedures, Chemtronics' products are an efficient and effective tool for the recovery and restoration of electronic, electrical and telecommunications equipment.
Chemtronics has developed several application guides to help you learn how to repair electronic and telecom equipment after water damage occurs. Click on the links below to download these easy to follow application guides and get started repairing your water damaged electronics today:
Choose Your Product
Filter by attributes
Application
Attributes
Cleaning Method
Cleanroom
Connector Type
FO Applications
Handle Attributes
Head Attributes
Head Material
Material
Plastic Sensitivity
(Choose One)
Product Type
Solvent Compatibility
Flux Type
---
Articles
---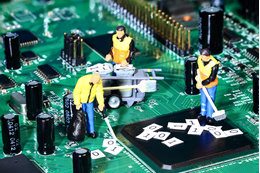 Ultimate Guide to Cleaning Electronics
In the process of assembling, reworking or repairing printed circuit boards (PCB) for electronic devices, the discussion inevitably turns to whether or not to clean the PCB. Cleaning adds time and expense to the process, and doing it wrong can cause more harm than good. This guide will walk you ...
Read This Post