Swabs and Applicators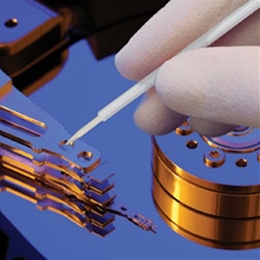 ---
---
Contact Us
Contact Us
Swabs and Applicators
*=required field
Coventry™ Cleanroom Swabs and Applicators
Keep contamination out of your process, improve yield, and perform, shipment to shipment. To manufacture a Coventry swab, we start with engineered clean materials. Polyester swab and wipe components are laundered first in our Class 10 (ISO Class 4) cleanroom.
Coventry's Aqua-Prime™ process reduces particles, ionic contamination, and non-volatile residue. The Aqua-Prime™ process cleans with a purified proprietary solvent blend.
Coventry has a wide variety of choices to meet your most demanding applications. The wrapped swab, uniquely designed with no seams or edges, prevents scratching of delicate surfaces. Also included in the product line are sealed fabric, sealed foam, and static control.
Choose Your Product
Filter by attributes
Handle Attributes
Head Attributes
Head Material
Solvent Compatibility
---
FAQ's
Articles
---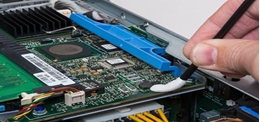 Choosing the Best Swab for Aggressive Solvents
In precision cleaning applications, swabs can be used on their own to remove contamination. However, more often swabs are used together with a solvent to remove contamination. The success of the cleaning effort depends in part on the compatibility between the swab and the cleaning solvent. Usi...
Read This Post