CircuitWorks Rubber Keypad Repair Kit
6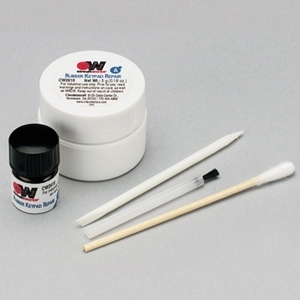 CircuitWorks Rubber Keypad Repair Kit
CircuitWorks® Rubber Keypad Repair Kit permanently repairs rubber keypads by restoring conductivity to worn, intermittent, and nonconductive carbon contacts. This product easily returns rubber keypads to like-new condition.
Features & Benefits
Restores electrical conductivity to worn carbon contacts

Forms a tough, flexible, wear-resistant surface

Repairs over 50 rubber button contacts
Applications
Restores rubber and telephone keypads

Restores flexible carbon contacts
Shelf Life
18 months
Shipping Name
Adhesives N.O.I
Specs

ANSI/IPC J STD-001, IPC-7711
Contact Us for Pricing
FAQ's
What does conductive pen do?
Conductive ink pens are specialized writing tools designed to draw circuits and create electrical connections on various surfaces. The ink used in these pens contains conductive materials (e.g. silver), which allow it to conduct electricity. Here's what a conductive pen can do: Circuit Prototyping: Conductive pens are often used for rapid prototyping of electronic circuits. Instead of traditional methods like soldering, engineers can draw circuit traces directly onto a PCB using the conductive pen. Repairs: These pens are useful for repairing damaged or broken circuit traces on electronic devices or printed circuit boards (PCBs). By drawing a new conductive trace with the pen, one can restore the electrical connection without requiring complex rework. Low-voltage Electronics: Conductive pens are suitable for low-voltage applications, such as wearable electronics, simple sensors, touch-sensitive interfaces, and other electronic projects that don't involve high power or high-frequency signals. CircuitWorks Repair/ Cleaning Products Learn more in our Blog Follow our Linkedin
How do you repair black carbon conductor button pads on PCBs?
Chemtronics offers the CircuitWorks® Rubber Keypad Repair Kit, which can be used to repair keypads by restoring conductivity to worn, intermittent, and nonconductive carbon contacts. It is a 2-part mix, and comes with a swab, brush, and plastic pick to help with mixing and applying the materials.
How do I figure out the shelf life of a product?
The shelf life of a product can be found on either the technical data sheet (TDS), available on the product page, or by looking on the certificate on conformance (COC). The COC can be downloaded by going to https://www.chemtronics.com/coc. Once you have the shelf life, you will need to add it to the manufacture date for a use-by date. The manufacture date can be identified by the batch number. The batch code used on most of our products are manufacture dates in the Julian Date format. The format is YYDDD, where YY = year, DDD = day. For example, 19200 translates to the 200th day of 2019, or July 19, 2019. This webpage explains and provides charts to help interpret our batch numbers: https://www.chemtronics.com/batch-codes.
Articles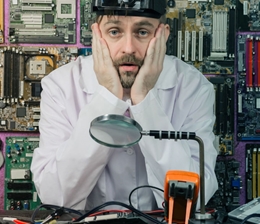 Top 12 Mistakes Made When Repairing Electronic Circuit Boards
When it comes to repairing electronic circuit boards, it's important to have the right skills, tools, and techniques to avoid making costly mistakes. Despite the best intentions, even experienced technicians can make errors that can lead to further damage to the circuit board or even render it i...
Read This Post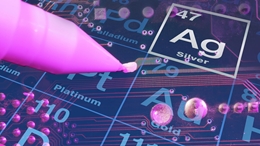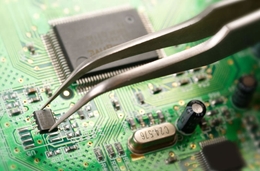 Ultimate Guide to Benchtop PCB Rework & Repair
The reality is that no soldering operation produces perfect assemblies every time. Even the highest quality components fail from time-to-time. That's why understanding the best rework and repair methods and materials is so important for those who manufacture, maintain, or repair printed circ...
Read This Post