Cleaning Pens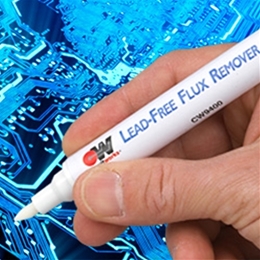 ---
Contact Us
Contact Us
Cleaning Pens
*=required field
Precise Spot Cleaning for PCB Rework & Repair
Cleaning pens remove unsightly and corrosive flux residues from solder joints. The Mighty Pen is a universal cleaner that is ideal for removing QC fault labels and markings, including from Sharpie-type markers. Conformal Coating Remover Pan provides a precise method of stripping conformal coating around PCB repair areas.
CircuitWorks® brand's comprehensive line of conveniently packaged and precision dispensing rework and repair products makes circuit board repair and prototyping faster, easier and more accurate. Advanced-formula materials packaged in unique delivery systems ensure superior performance and pinpoint accuracy. The full range of products meets all of the technicians needs for electronics rework and prototyping — repairing, cleaning, protecting, lubricating, bonding, and restoring electrical conductivity to circuit boards and components. CircuitWorks® Products are compliant with IPC-7711 Rework of Electronic Assemblies, and ANSI/J-STD-001.
Choose Your Product
Filter by attributes
Application
---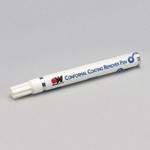 ---
FAQ's
Articles
---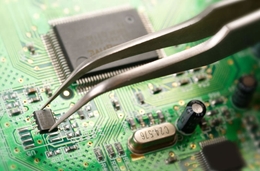 Ultimate Guide to Benchtop PCB Rework & Repair
The reality is that no soldering operation produces perfect assemblies every time. Even the highest quality components fail from time-to-time. That's why understanding the best rework and repair methods and materials is so important for those who manufacture, maintain, or repair printed circ...
Read This Post