Non-Flammable Transportable I & M Fiber Optic Cleaning Kit
2
Non-Flammable Transportable I & M Fiber Optic Cleaning Kit
In the I&M Fiber Optic Cleaning Kit, Chemtronics has included only the cleaning supplies necessary for making a successful 1.25mm and 2.5mm fiber optic connection. The Transportable I & M Cleaning Kit contains two Fiber-Wash NF Precision Cleaning Pens and QbE2 to perform the Combination Cleaning process.
Fiber-Wash Pens are safe to transport. Use the swabs and wipes with the Fiber-Wash NF pen to clean the fusion splicer, especially the mirror and V-groove. Swabs are also included for cleaning alignment sleeves and backplane connections.
The swabs are packaged in rugged tubes for field operations. The kit bags are made from tough nylon for long life.
QbE2 wipes are 100% non-contaminating material. These wipes have high absorbency and contamination entrapment capacity, as well as high wet strength
Excellent solvent resistance

Excellent particle entrapment

High absorbency capacity and rate

Very low solvent extractables

High wet strength
QbE2 wipes are generally compatible with most common solvents such as isopropyl alcohol, methanol and ketones such as acetone or methyl ethyl ketone. These wipes are generally compatible with dilute or weak acids.
Contact Us for Pricing
Articles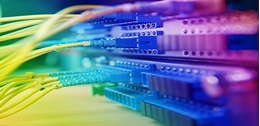 Wet to Dry Combination cleaning for Fiber Optic Connectors
There's a dirty little secret in the Fiber optics world. Many installers use cleaning methods that when inspected under a scope, show a great deal of contamination left behind. Unless they inspect 100% of their connections, they take the chance of reduced signal strength cutting back on ...
Read This Post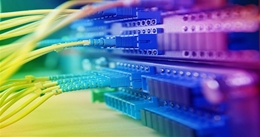 How To Clean and How Not to Clean Fiber Optic Connectors
Why is it important to clean fiber optic connectors? The ability to transmit enormous amounts of data over long distances in a flash is a distinct advantage of fiber optic cables. Fiber installers; however, must ensure that contamination on the fiber connectors is minimized in order to stay wi...
Read This Post