Chemtronics Foamtips™ Swabs, Medical Grade Foam
7
Chemtronics Foamtips™ Swabs, Medical Grade Foam
Foamtips™ Swabs are constructed from medical grade foam which features the best open cell structure, providing excellent particle entrapment characteristics. The foam is thermally bonded to the swab handle without using adhesives. These foam swabs are ideal for general cleaning applications.
CLICK HERE FOR SWAB SELECTION GUIDE
Features & Benefits
Precision cleaning swabs with polyurethane foam head

Purest medical grade foam

Traps surface particles while cleaning

High solvent capacity; holds solvent well

Fiberless construction does not generate loose fibers or particles

No adhesives or binders are used in the construction

Economical for high quantity applications
Applications
Clean excess adhesives after gluing

Clean micro-mechanical devices

Remove Flux residues from printed circuit boards

Apply small precise quantities of adhesive or lubricants
Compatibility

Foam Heads are compatible with most common solvents such as isopropyl alcohol, and methanol. Not recommended for use with ketones such as acetone or methyl ethyl ketone.

Polypropylene Handles (CF1050, CF2050, CF3050, CF4050) are generally compatible with all common solvents including most dilute or weak acids.

Wood Handles (CF50) are compatible with all common solvents and are static neutral.
Call-outs
IBM - 55G6977
NSN

CF2050 - 6515-01-594-7427

CF4050 - 6616-00-077-3218

Shelf Life
5 Yrs
Shipping Name
Swabs
Contact Us for Pricing
FAQ's
Articles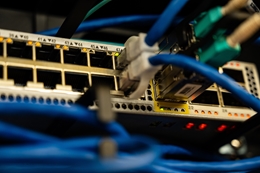 Fiber Optic Cleaning Swabs
Cleaning swabs are an excellent cleaning tool for inaccessible fiber optic connectors on the backplane while it is still connected to the alignment sleeve. They continue to be the most dependable cleaning method in these applications. Swabs are also a good cleaning solution for any fiber optic ...
Read This Post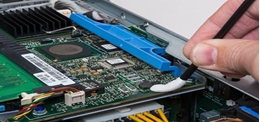 Choosing the Best Swab for Aggressive Solvents
In precision cleaning applications, swabs can be used on their own to remove contamination. However, more often swabs are used together with a solvent to remove contamination. The success of the cleaning effort depends in part on the compatibility between the swab and the cleaning solvent. Usi...
Read This Post
Related products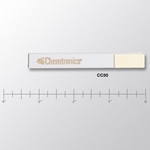 Chemtronics Chamois Tip Swabs
Line free swabs that are ideal for cleaning audio and video heads and optical pick-ups
Chemtronics Flextip Nylon/Polypropylene Handles Swabs
Foam swabs with a flexible head for cleaning optics and small confined areas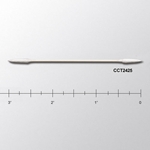 Chemtronics Micropoint Cottontip Swabs
Low particulate, pointed, cotton swab designed for precision applications
You did not finish submitting your information to request a sample